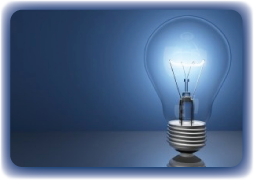 Your Ideas Delivered
You know your business, you have a wealth of ideas and thoughts, you just can't move on them. No time, no IT resources, only pieces of the puzzle or haphazard attempts that leave you frustrated day after day and year after year. Not anymore! IMMG will listen, pick up the pieces of the puzzle and show you how to put your ideas into play with our proven practices and technical know how.
Exciting internet technologies, such as video email, traditional website's, and web conferencing, are now widely available and surprisingly inexpensive. The competitive advantage that you seek comes from the ideas and methods used to deliver these technologies. This is what makes IMMG your best choice if you want proven, measurable, winning results from innovative strategies.
Most companies would have you believe that the technology is expensive and complicated and that you need to be IT savvy to attempt to use it. IMMG does not dance around the fact that what distinguishes us are our ideas, creativity, and ability to deliver your message to your market in an integrated fashion. This is what allows you to harness the advantage you seek for your company. We will penetrate your target market, create the competitive advantage and improve your revenue utilizing our ideas, creativity and experience, all in an integrated fashion.

IMMG's philosophy is simple. These are our five basic tenants:
1) Use the best technology available.
2) Use the most creative, cost-effective and measurable methods to deliver a compelling message through that technology.
3) Create strong client relationships that promote trust and eliminate traditional pay-per-project concepts.
4) Offer unlimited access to the best technology through a manageable monthly payment plan.
5) Create standardized processes that can be delivered in an integrated fashion. This integration propels the company's methods and message to value-oriented solutions that cannot be achieved without integration.